At the start of the year I set myself a challenge on the site Goodreads to read 40 books throughout 2015. I was well and truly up for the challenge and was determined to beat it by Christmas. However, I must've gotten well into it, as I am now reading my fortieth book and we are only in the middle of October. So, as I have nearly completed the challenge I thought I would got through the books that I read as part of the challenge. As I have read nearly 40 books, I thought I would talk about 10 at a time, and do a weekly segment about them over 4 weeks. Some books I enjoyed, and some I wasn't too keen on, but I loved the challenge!
Here are the first 10 books I read;
1) Girl Online – Zoe Sugg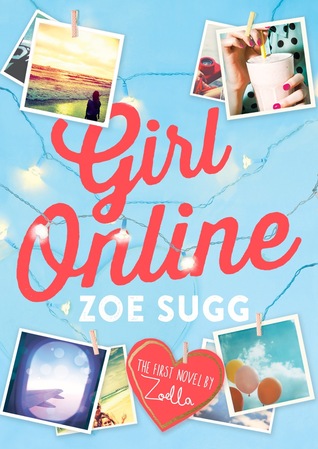 I started off the year by reading Girl Online – which I'd received as a Christmas present. I personally don't watch Zoe's YouTube videos, but I thought the concept of the book sounded really interesting, so wanted to give it a go. The book is about Penny, who runs a successful blog under the alias 'Girl Online'. When she is whisked away to New York with her family, she meets Noah, and soon enough feelings come into play. But what happens when you find out he's hiding a secret and you are thrust into the spotlight, not being able to hide behind your internet alias. Despite this book being part 'ghost written', I quite enjoyed it. The plot was interesting and I liked how it touched on issues such as anxiety, depression, bullying and first love. The sequel Girl Online on Tour has recently been released, and I think I'll have to read that too.
2) The Drowning of Arthur Braxton – Caroline Smailes
My second book was The Drowning of Arthur Braxton and I LOVED it! I'm so glad it's being made into a film and I'm so excited (also the director Luke Cutforth is one of my favourite YouTubers so thats a plus!). This book is described as a 'modern fairy tale' and I certainly have to agree with that! The plot of this book is rather dark, and deals with themes such as depression, sex, rape and suicide. So I'd say to read this you need to be at least 16. I won't give much away about the book, but it follows the story of bullied, depressed teenager Arthur Braxton as he finds out about The Oracle, and the secrets it holds. Everyone needs to read this book, it's honestly that good.
3) As Red as Blood – Salla Simmuka
I found this book in my local library and from the cover and the blurb thought it seemed rather interesting, so brought it home to divulge in. However, I was slightly disappointed with it. It centres around teenager Lummiki, who one day finds a stash of blood stained money hanging in her school's photography darkroom, as she's swept into a whirlpool of events to find out the origin of how they money got there. Despite the plot sounding interesting I found myself become quite bored. It didn't excite me, and it just wasn't a book that really wowed me.
4) The Body Finder – Kimberley Derting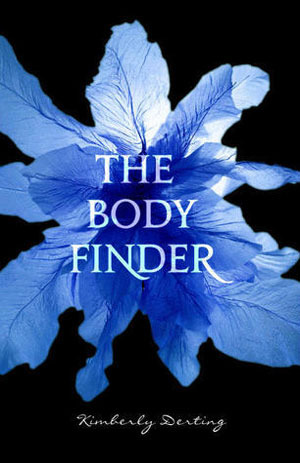 This book was right up my street! I had found out about it via youtube and goodreads itself, so was really excited to get my hands on it. I love young adult novels with fantasy elements so this was a must read for me. The Body Finder is about 16 year old Violet, who ever since she was younger has had the power to 'sense' dead bodies. It's an ability that hasn't had much use, until a serial killer begins terrorizing her town, and she realises that she may be the key to stopping them. This book kept me hooked all the way through, and I found myself finishing it within a few days. I was rather upset when I finished it, as I wanted to keep reading on and on.
5) West End Girls – Jenny Colgan
I do love indulging in some chick lit from time to time, and as I'd read some Jenny Colgan before, I knew that I'd probably like this. Lizzie and Penny are twins, but complete opposites Penny is thin, outgoing and blonde and Lizzie is larger, quiet and thoughtful. However, they both share a desire to do something with their lives. So when they find out they have a grandma living in Chelsea, and that they need to house sit whilst she's in hospital they both jump at the chance. However, they soon realising that becoming 'it' girls is harder than it seems. I love Jenny Colgan's style of writing and this story had me laughing, but also had me crying. Jenny Colgan is honestly the queen of chick lit.
6) The Name of the Star – Maureen Johnson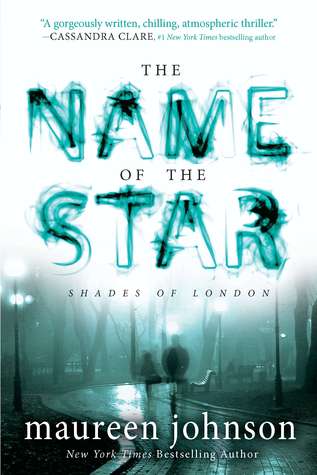 This was another book that I knew I'd love straight away, due to the young adult fantasy themed elements within it. It's the first book in the Shades of London series, and it's a great one! American teenager Rory arrives in London, to start a new chapter at boarding school in London. She arrives just as a series of murders, similar to those of  the Jack the Ripper murder breaks out across London. The police are left with no witnesses and absolutely  no leads. However, Rory thinks she may have spotted the killer, but she's the only one who saw him and now she has become his next target. This book had action, it had suspense and it had great character development. Rory is a great heroine and you'll love her from the moment she is introduced.
7) Desires of the Dead – Kimberley Derting
As I loved 'The Body Finder', I couldn't wait to read the second book in the series – Desires of the Dead. This take place a little while after the events of the first book. Violet, despite trying to keep her ability a secret has attracted the attention of the FBI, which seems to threaten her way of living. She's also falling objective to a dangerous obsession, which she's convinced is something to do with her boyfriend Jay's new friend Mike. As she tries to work out the tragic history behind Mike and his family, she stumbles upon something that could put them all in danger. This was a great way to move the story forward and becoming hooked wasn't the word! This series is great, and I think it should get more recognition. 
8) The Art of Being Normal – Lisa Williamson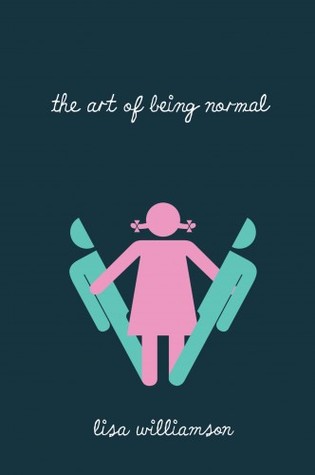 I had never read a book with LGBT+ themes before, so was really interested  to see how it was portrayed in The Art of Being Normal. David has always been an outsider. He's branded a freak by the school bully and his parents seem to think he's gay. However, that isn't true. David has always wanted to be a girl. When he joins his new school Leo has one goal, to stay invisible. However, he seems to attract the most attractive girl in year 11, which wasn't part of the plan. When Leo stands up for David during a fight, a friendship forms. This book follows two Transgender teens as they go through a journey of self discovery. This book really got me thinking about gender dysmorphia and what people must go through to become the person who they've always wanted to be. It's a topic that isn't touched on a lot, and I'm really glad I read this book. It was an eye opener for me.
9) The Madness Underneath – Maureen Johnson
I try to read book series as close together as possible, so I was pleased to be able to read The Madness Underneath – the second book in the Shades of London series quite close to when I read the first book. After a near fatal run in with the Jack the Ripper copycat, Rory is living in Bristol under the watchful eye of her parents. When it's suggested that she returns to her school in London,, she jumps at the opportunity. However, her run in with the ripper as turned her into a human terminus, able to eliminate ghosts with single contact. She then finds out that the shades – the secret ghost fighting police were responsible for her return. Now there is a new series of deaths across London, and Rory must convince the Shades to listen to her. This is just like the first book, full of action, suspense and excitement. 
10) Marly's Ghost – David Levithan
This is a retelling of Charles Dickens famous novel 'A Christmas Carol'. When his girlfriend, Marly, dies, Ben takes a thought provoking journey through Valentines Day past, present and future. Will he be able to change his ways? Despite loving A Christmas Carol, I was disappointed with this. As it was a retelling I was expecting it to be somewhat similar, but not as similar as it actually was. It was like the author had gone through the original and just changed characters and the theme from Christmas to Valentines. It had the potential to be a great little story, but I was let down.
So there's the first 10. I shall be coming back with numbers 11 – 20 next week.
Amy
x