Happy October! There's a chill in the air, leaves are falling off the trees, halloween is approaching and it is the start of Blogtober! Blogtober is a challenge where you try and post a blog post every day during the month of October. This is my first time of trying this challenge and I'm hoping it will help bring more passion back into blogging – as I have been struggling lately.
Throughout the month I am going to be using some post ideas kindly thought up by the lovely Jenn over at https://jenniely.com/. Heres the link to her post if you want to take part too. 
So, for my first Blogtober post I am going to do an October TBR. I don't usually do TBR posts as I do just pick and choose my books as I go but I thought this would be pretty awesome to do for once.
October TBR
This is the book that the YA book club I go to are reading for the October meeting. The Price Guide to the Occult seems like it's going to be a read perfect for halloween. I mean it had witches in it so it's pretty obvious.
Saving Death is an E-ARC that I received from Oftomes Publishing. The cover alone is gorgeous enough to make me want to read it. It seems like it's going to be a magical, romantic but dark read and I am so down for that.
This is another book that I believe is the perfect read for halloween vibes. I have heard such good things about The Wicked Deep and I really can't wait to delve into it.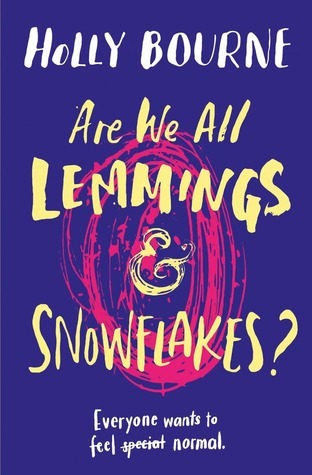 Are We All Lemmings and Snowflakes has been getting amazing reviews since it was released and I feel that I need to get reading it this month. As someone who does suffer from mental health issues I really hope I can relate to it in someway.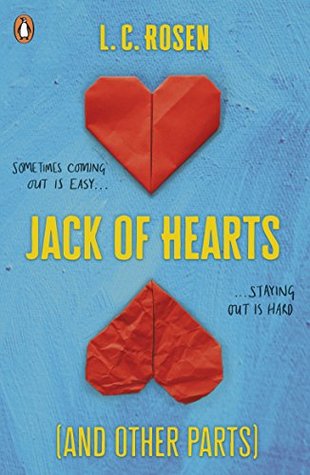 I've taken a big step back from book requesting on Netgalley, however Jack of Hearts (And Other Parts) caught my eye. I am always looking for new LGBTQ+ fiction to read and this one seems really interesting. If it's as good as Simon vs. the Homo Sapiens Agenda then I am in for a treat.