For today's Blogtober post I thought I'd share with you some creepy reads. Halloween is fast approaching so it's always good to get in that scary mood right?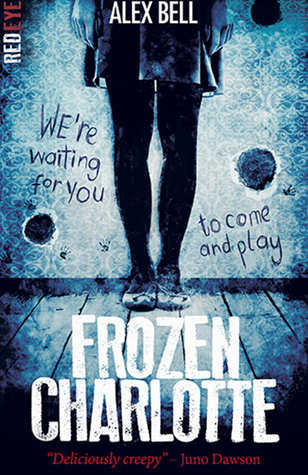 We're waiting for you to come and play. Dunvegan School for Girls has been closed for many years. Converted into a family home, the teachers and students are long gone. But they left something behind…Sophie arrives at the old schoolhouse to spend the summer with her cousins. Brooding Cameron with his scarred hand, strange Lilias with a fear of bones and Piper, who seems just a bit too good to be true. And then there's her other cousin. The girl with a room full of antique dolls. The girl that shouldn't be there. The girl that died.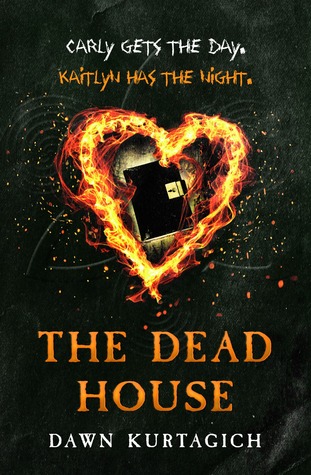 Twenty-five years ago, Elmbridge High burned down. Three people were killed and one pupil, Carly Johnson, disappeared. Now a diary has been found in the ruins of the school. The diary belongs to Kaitlyn Johnson, Carly's identical twin sister. But Carly didn't have a twin . . . 
Re-opened police records, psychiatric reports, transcripts of video footage and fragments of diary reveal a web of deceit and intrigue, violence and murder, raising a whole lot more questions than it answers.
Who was Kaitlyn and why did she only appear at night? Did she really exist or was she a figment of a disturbed mind? What were the illicit rituals taking place at the school? And just what did happen at Elmbridge in the events leading up to 'the Johnson Incident'?
Meet Molly Sue. Once she's under your skin there's no getting rid of her…

Seventeen-year-old Sally Feather is not exactly a rebel. Her super-conservative parents and her treatment at the hands of high school bullies means that Sally's about as shy and retiring as they come – but all that's about to change. Accidentally ending up in the seedier side of town one day, Sally finds herself mysteriously lured to an almost-hidden tattoo parlour – and once inside, Sally is quickly seduced by its charming owner, Rosita, and her talk of how having a secret tattoo can be as empowering as it is thrilling. Almost before she knows what she is doing, Sally selects sexy pin-up Molly Sue, and has her tattooed on her back – hoping that Molly Sue will inspire her to be as confident and popular as she is in her dreams.

But things quickly take a nightmareish turn. Almost immediately, Sally begins to hear voices in her head – or rather, one voice in particular: Molly Sue's. And she has no interest in staying quiet and being a good girl – in fact, she's mighty delighted to have a body to take charge of again. Sally slowly realises that she is unable to control Molly Sue… and before long she's going to find out the hard way what it truly means to have somebody 'under your skin'.
The Wicked Deep by Shea Ernshaw
Welcome to the cursed town of Sparrow…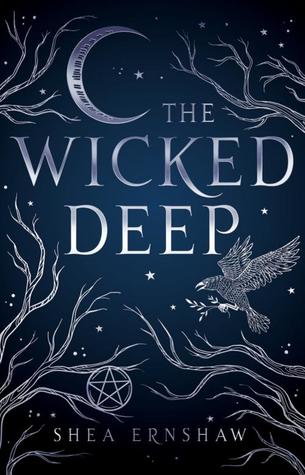 Where, two centuries ago, three sisters were sentenced to death for  witchery. Stones were tied to their ankles and they were drowned in the deep waters surrounding the town.
Now, for a brief time each summer, the sisters return, stealing the bodies of three weak-hearted girls so that they may seek their revenge, luring boys into the harbor and pulling them under.
Like many locals, seventeen-year-old Penny Talbot has accepted the fate of the town. But this year, on the eve of the sisters' return, a boy named Bo Carter arrives; unaware of the danger he has just stumbled into.
Mistrust and lies spread quickly through the salty, rain-soaked streets. The townspeople turn against one another. Penny and Bo suspect each other of hiding secrets. And death comes swiftly to those who cannot resist the call of the sisters.
But only Penny sees what others cannot. And she will be forced to choose: save Bo, or save herself.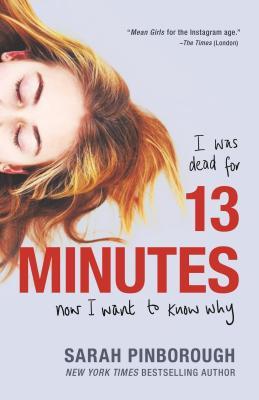 Natasha's sure that her friends love her. But does that mean they didn't try to kill her?

Natasha is the most popular girl in school. So why was she pulled out of a freezing river after being dead for thirteen minutes? She doesn't remember how she ended up in the icy water that night, but she does know this—it wasn't an accident, and she wasn't suicidal.

Now Natasha's two closest friends, who are usually her loyal sidekicks, are acting strangely. Natasha turns to Becca, the best friend she dumped years before, to help her figure out the mystery.

At first Becca isn't sure that she even wants to help Natasha. But as she is drawn back into Natasha's orbit, Becca starts putting the pieces together. As an outsider, Becca believes she may be the only one who can uncover the truth…which is far more twisted than she ever imagined.