Its Day 15 of Blogtober! I am still in shock that I have kept this up for over 2 weeks now! It's keeping me inspired and motivated to blog and that can only be a good thing, right?
Today I am going to be doing a few mini reviews of books I have recently read. I haven't done one of these for a while and as a whole I love doing them. 
Have you read any of the books I mention?
This was the book my YA book club read for our September meeting and initially I was really excited about reading it. I love a good circus book and the concept really intrigued me. Despite having some focus on issues such as racism, social class and abuse (which I really did love!) it fell short for me in regards to the insta love. The insta love was lets face it awful! Our two protagonists, Ben and Hoshiko only knew each other for a few days before declaring their love and that they would die for one another – it had my eyes rolling several times. I also felt like it wasn't needed and that the plot wouldn't have changed if the romance had been left out. Mind you, I did find the pacing of the story to be perfect for what it was and I enjoyed the alternating chapters between Ben and Hoshiko. I will be reading the sequel at some point to see what happens next.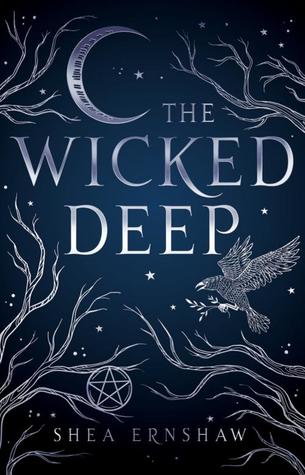 I'd heard a good few things about The Wicked Deep and was really excited to get stuck into this creepy sounding book. The concept of this book was so beguiling and as soon as I started reading I was sucked into this eerie atmospheric story (which was perfect to read at night!). However, the only characters I could really relate to were the three sisters and I found their chapters the most interesting to read despite them being the shortest ones. It was also a tad predictable and I found myself guessing the plot twist ages before it was revealed. Despite this I did enjoy reading it and it's a perfect short sinister read for Halloween.
The Price Guide to the Occult
 was another haunting read that I was looking forward to getting stuck into. It, however disappointed me. The prologue made me excited for what was potentially to come, it gave me hope that this would be a fascinating yet creepy story. This unfortunately didn't come to fruition. Some parts were so overwritten that I found it hard to follow what was going on and this in turn gave the book a very slow pace, and at times I found myself getting bored. I also couldn't connect to any of the characters and I felt that the protagonist, Nor, didn't have enough personality to keep a readers interest. I do, mind you, have to commend the author for bringing up the important issue of self harm to our attention. It isn't spoken about that often in YA and for that I have to give them a bit of praise.