2018 – what a year it's been. I've had ups and downs but in between that all I've had some brilliant times and made some incredible memories. Today I thought I would share some of my highlights of 2018 – some are book related and some aren't.
What have been your 2018 highlights? Do share!
My 2018 Highlights
Bringing in 2018 with some amazing people 
– I saw in 2018 surrounded by some lovely people. I spent it with my other half's family and it was just great. We had a few drinks, ate some Indian and just enjoyed seeing in the new year together. 
Completing DeChox
– In March I took part in DeChox – a challenge where I didn't eat chocolate for the whole month. This was in aid of British Heart Foundation – a charity close to my heart as they have helped both me and my dad. It was very tough but I managed to smash it and come April 1st I was pigging out! I also raised £100 for a good cause.
Going to CHCCYA Fest
– 2018 was the year where I started going to Literature Festivals and CHCCYA Fest was my first one. This was a small but sweet YA lit fest that took place in a gorgeous library in Chadwell Heath just outside of London. Some amazing authors were there such as Patrice Lawrence, Will Hill, Non Pratt, Katharine and Elizabeth Corr and Katherine Webber. The talks were so intriguing and I got to read out some of my writing to Patrice Lawrence – which was so amazing! I am really looking forward to the 2019 event.
Visiting the Sky Garden in London
– For my Mum's birthday myself, my mum, my dad and my other half James took a trip to London to visit the Sky Garden. As someone who struggles with lifts it took all my courage to get up there, but once I was up I was gobsmacked by the incredible views – it literally took my breath away. 
YALC
–
In July I attended YALC for the first time. I only went for one day as I wanted to ease myself in and oh my god I was in HEAVEN! It was all I had wanted it to be and more. I attended some intriguing panels, got to speak to a literary agent and took part in a writing workshop with Will Hill and Emily Barr (I read some of my work out to both of them and they were both very impressed!). I also got to meet a few fellow book bloggers that I knew via Twitter which was a great highlight.
I got engaged
–
On my 25th birthday in August – James my other half popped the question after 6 long years of waiting! It happened at my Nan's house and he had popped the ring in a Beauty and the Beast jewellery box and when I opened it it started playing 'Beauty and the Beast' and the ring was inside. I then turned around to see his nieces holding up signs saying 'will you marry me'. It was such a shock but so sweet! Let the wedding planning commence in 2019!
Visiting Lisbon
–
After wanting to go for a few years James and I finally visited Lisbon back in October and it was glorious! I visited family I hadn't seen for 10 years and that in itself was a great memory. We did sight seeing and just enjoyed the Portuguese culture. I also visited the worlds oldest bookshop which for a bookworm was a highlight of the trip. I will be returning very soon.
Attending my first event as a Book Blogger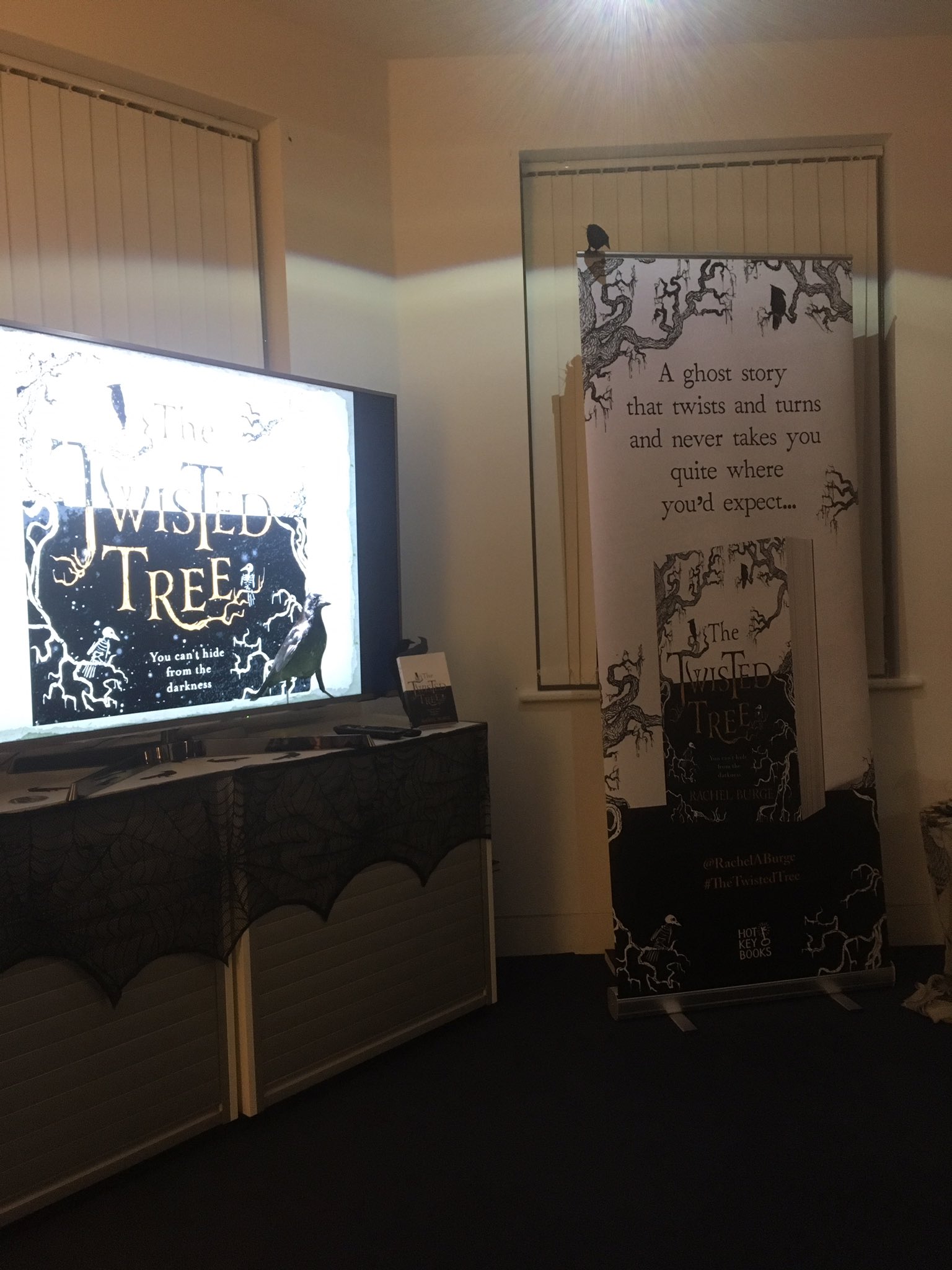 –
In October I got invited to my first ever event as a book blogger. The event was the 'All Hallows Eve Proof Party' in celebration of The Twisted Tree by Rachel Burge. I was slightly nervous before I went but once I got there the nerves subsided very quickly. The event included a talk about the book and a reading by Rachel, tarot card readings and lots of cake and socialising. I got to meet some lovely people and I left feeling very proud to be part of the book blogging community. 
Bagging my dream job
– Just before Christmas I had a job interview for a school librarian position at a local primary school. Despite being very nervous the interview went very well and I heard back the next day and was told I had got the job! I am so excited to start in the new year!
Making an incredible bunch of friends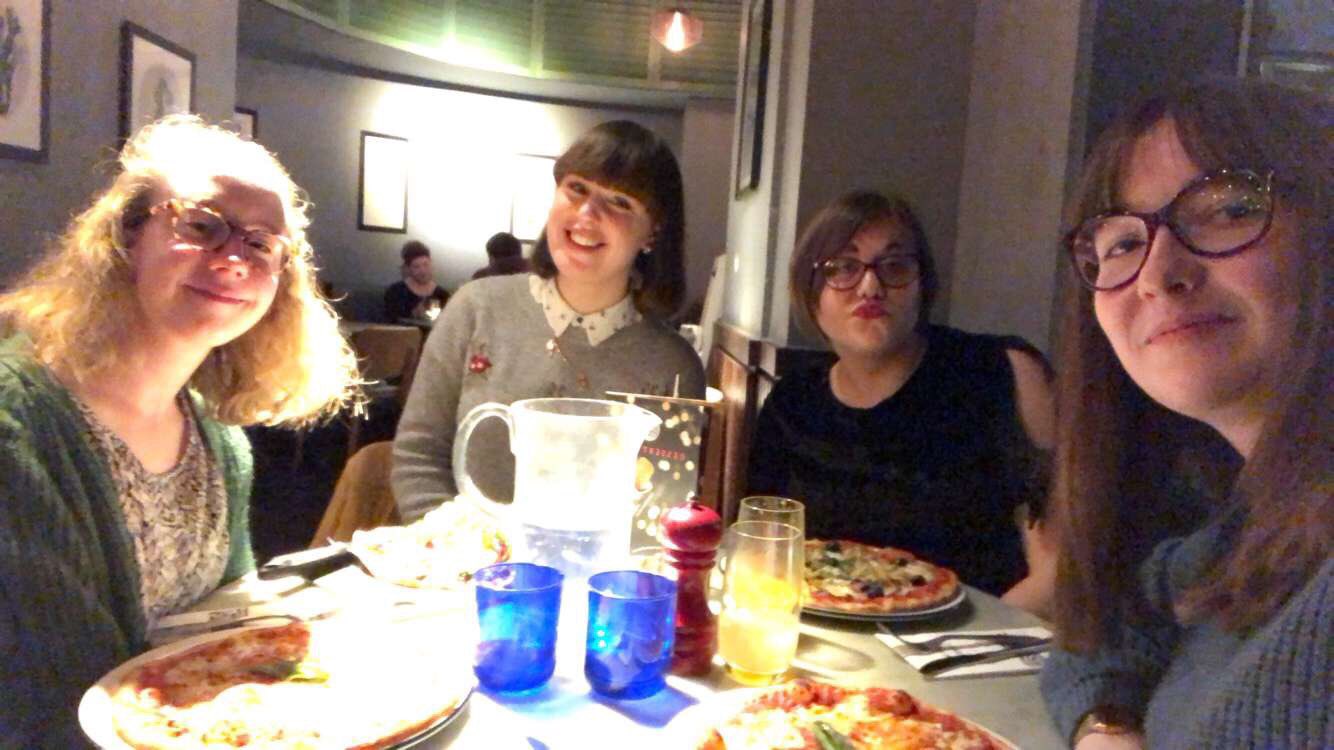 –
2018 is the year where I made a bunch of incredible friends due to books and fandoms. Issy, Rose, Alice and Emily (not pictured) are some amazing ladies and it's been a while since I've had a group of friends that I can just be myself around. I love them all to bits and they have made my 2018 great!