If you know me well you will know that I am a HUGE fan of Beauty and The Beast. It is my favourite Disney movie of all time and I relate to Belle a lot..because..ermm she's a bookworm and I long to have a library like the one Beast gives her! 
So, I was really excited when I came across the Beauty and the Beast book tag. It's been a while since I've done a book tag on the blog so why not do this one?
I'm not tagging anyone but if you want to do it, feel free!
1) 'Oh what a guy, Gaston!' A villain you can't help but love.
I can't help but have a thing for The Darkling from The Grisha Trilogy. I can't help but love a bad boy at times and The Darkling was one that I fell for big time. I kinda felt sorry for him when I learnt about his past and I'm always finding myself come up with excuses for why he acted the way he did…whoops.
2) 'Here's where she meets Prince Charming' Your OTP
I have many OTP's but the one that I ship the most right now are Wylan and Jesper from the Six of Crows Duology. As soon as these two were introduced to each other in the series I was rooting for them and my heart melted when they finally got together.
3) 'I want so much more than this provincial life' A character destined for greater things
Camellia Beauregard from The Belles most definitely! In the first book she was starting to try and change her world and I cannot wait to see how this progresses in The Everlasting Rose.
4) 'Be our guest' A book that made you hungry
Big Bones is a book all about body positivity but it also features some delicious sounding food! All throughout reading it I could hear my tummy rumbling!
5) 'Beauty and the Beast' Opposites attract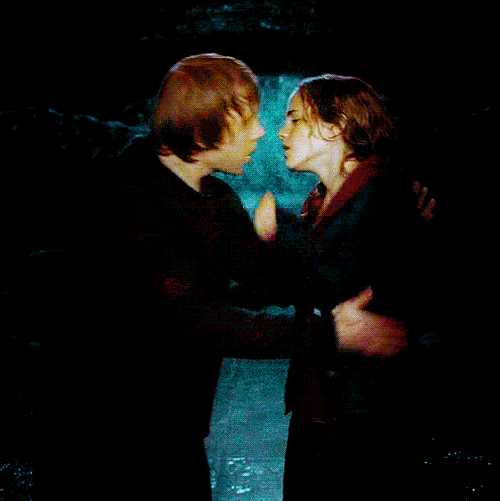 It has to be Ron and Hermione. When you first meet them both you're not sure how these complete opposites can even be friends, but as the series goes on you realise that a relationship between them could work. 
6) 'But there's something in him that I simply didn't see' A character is more than they appear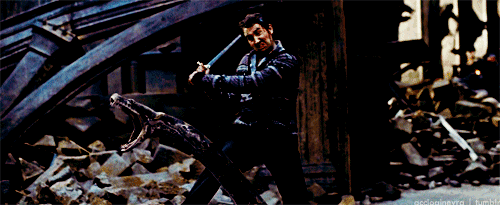 This couldn't got to anyone but Neville Longbottom. At the start of the Harry Potter series he is this clumsy, slightly annoying boy but throughout the book he develops into a strong, determined fighter! Such a bad ass!
7) 'I was innocent and certain, now I'm wiser but unsure' A book that changed you in some way
I have to say Matilda for this one. When I was younger and in primary school I used to read a lot and would often think I was different. When I read Matilda for the first time I suddenly came to the realisation that it's okay to read books and be seen as a bookworm. I still hold on to that even to this day.
8) 'Kill the beast!' A book you picked up because of the hype

It has to be Children of Blood and Bone. I'd heard so much hype about this book around this time last year and when I got offered a review copy I knew I had to see what the fuss was about. I ended up LOVING it and I can't wait for book 2!
9) 'I'll never shake away the pain' A book or moment that always makes you cry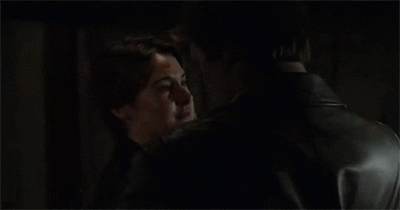 The Fault in our Stars every. single. TIME! This book has broken me too many times to count. Why oh why couldn't Hazel and Augustus live happily ever after!?
10) 'How does a moment last forever?' A book that you've loved since you were little
The Story of Tracy Beaker! I devoured all of Jacqueline Wilson's work when I was little but none stood out like Tracy Beaker. This book got me hooked on reading and made me fall in love with storytelling and writing. I had the honour of meeting Jacqueline Wilson a few years ago and it was glorious!