Six for Sunday is weekly prompt hosted by Steph at 
A Little But A Lot
where we are encouraged to give our opinions on a certain topic or a book-related theme. 
May is the month of 'the ever growing TBR pile' on Six for Sunday and this is a topic that I know about all too well, so it'll be nice to get all the books I still need to read out in the open. It might also make me move them up on my own TBR pile and read them sooner.
This week is about 2018 books that we still haven't read and oh boy I have many! There are so many that I have heard so much hype about but just haven't had the time to pick up.
What books from 2018 do you still need to read? Let me down in the comments.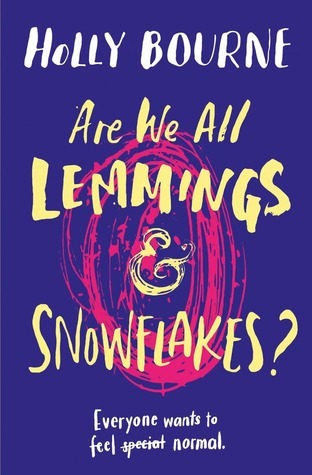 1) The Exact Opposite of Okay by Laura Steven
2) Legendary by Stephanie Garber
3) All These Beautiful Strangers by Elizabeth Klehfoth
4) Hero at the Fall by Alwyn Hamilton
5) Only Love Can Break Your Heart by Katherine Webber
6) Are We All Lemmings & Snowflakes by Holly Bourne